Apashe's 'Lacrimosa' is huge, urgent, driving piece of music in Hobbs & Shaw trailer
The latest Fast & Furious movie Hobbs & Shaw was released in the United States yesterday (August 2nd, 2019) and, while the entire premise of the movie is completely unbelievable (including some of the acting), the film does have some amazing music.
Including the song chosen for the Hobbs & Shaw trailer — Apashe's 'Lacrimosa'.
It was the snippet of a track that was heard right at the beginning of the first Hobbs & Shaw trailer released six months ago. (See trailer below)
Music producer Apashe's 'Lacrimosa' is, of course, an orchestral-driven track. A track that is also infused with a cool hip hop bass to make it more 'cool' and more modern.
As Apashe said about his motivation for the track in a comment to Insomniac:
'Lacrimosa' is particularly special to me because of its complex nature. The mix of angelic cries and hellish bass sounds makes for contrasting emotions that culminate into one epic feeling. The original means 'crying' in Latin, and expresses a story of a man to be judged before God. I wanted to embody that story in my own unique way with this one".
And yes, it is Mozart's 'Lacrimosa' that Apashe used as the instrumental and choral base for his track.  Although a much more urgent and driving version of it. (You can listen to Mozart's original composition in the video below, and you will easily be able to hear the difference).
Because he is not lying to you in the lyrics of the song:
I'm sorry, I didn't know you wrote that
I didn't, that was Mozart
That was Mozart
Listen to Apashe's 'Lacrimosa' below in full, as well as the snippet that was used in the Hobbs & Shaw trailer below that.
You'll find a lot more information about songs from movies and TV series on Leo Sigh here.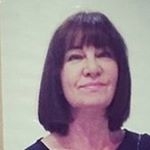 Latest posts by Michelle Topham
(see all)