Finnish alternative metal, symphonic metal band Apocalyptica's 'Nothing Else Matters' was that eerie instrumental piece playing on the new Netflix series Wednesday this week — Wednesday, Season 1, Episode 3, "Friend or Woe".
The music was heard on the episode during the close-to-the-ending montage as Enid is waiting for Ajax so they can go on their date, as Ajax accidentally turns himself into stone, and as Wednesday is sitting at her desk typing and talking about not believing in coincidences.
And about monsters being everywhere.
Apocalyptica's 'Nothing Else Matters' is from the four-piece band's second studio album Inquisition Symphony, which came out in late 1998 on the Mercury and Polygram labels.
Every piece on the classical chamber music  album is an instrumental of a popular rock song, including 'Nothing Else Matters', which was originally released in song form by the American heavy metal band Metallica.
It was one of four instrumentals based on Metallica songs featured on the album, which wasn't surprising as the band originally began as a Metallica tribute band back in 1993.
As for Apocalyptica, the band comprises cellists Eicca Toppinen, Paavo Lötjönen, and Perttu Kivilaakso, and jazz drummer Mikko Sirén.
In the last almost 30 years, they have released nine studio albums, with their last one — Cell-o— coming out in January, 2020.
Learn more about the Finnish indie band, and grab tickets for their current tour dates, on their website.
Listen to Apocalyptica's 'Nothing Else Matters' as heard on Episode 3 of Wednesday on their Inquisition Symphony album below, and in the track's music video.
RELATED: You can also hear Chavela Vargas' 'La Llorona' from Wednesday's first episode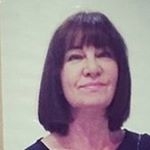 Latest posts by Michelle Topham
(see all)