Nashville-based alternative pop rock duo Apollo LTD's 'Heaven (All Around You)' was featured on Station 19 this week — Season 2, Episode 15, " Always Ready".
Proving, yet again, the music featured on the ABC Grey's Anatomy firefighter spin-off is on track to be as continually superb as Grey's Anatomy music has proven to be over the last 15 seasons.
The song was played at the end of the second hour of the Grey's Anatomy-Station 19 crossover, after Ripley dies and Vic climbs up to the top of the fire truck and lays down. Devastated.
One by one, each of the Station 19 family climbs up and lies down next to her.
Apollo LTD's 'Heaven (All Around You)' was released earlier this year, and it is not just the beautiful melody and that gorgeous piano from instrumentalist Adam Stark that makes this song a winner.
It is also lead vocalist Jordan Phillips powerful vocals, and how the song slowly builds into its explosive finale.
Apollo LTD have been together since 2015, and have already had some quite big successes. Including several singles that have had hundreds of thousands of plays on Spotify.
No surprise there, though, as their songs tend to be catchy and addictive, with some very cool beats.
As for why they make music, Jordan Phillips had this to say:
"We want people to understand that we're all experiencing many of the same things. Art and creation come from a place of introspection and self-awareness, but also a desire to serve. We want to create art to connect with people—to bring them together. A song can make you feel as if you belong. We know that feeling so well. Transcendent art creates empathy and inclusion. We're all trying to figure out this 'being human' thing. We all wrestle with doubt and darkness, but there is joy to be found in our circumstances and immeasurable beauty that surrounds us every day."
Listen to Apollo LTD's 'Heaven (All Around You)' in the video below. You can hear more of their gorgeous offerings on their five-track EP Out of Body, which was released in 2018, in the Spotify widget below that.
And, if you love live performances, Apollo LTD have five coming up in the next couple of months in Pittsburgh, Washington DC, Durham and Charlotte, North Carolina, and Lexington, Kentucky.
You will find all their tour dates on the duo's website.
Related Reading: Listen to Florrie's gorgeous song 'Borderline' as featured on Grey's Anatomy, Season 15, Episode 23, "What I Did For Love"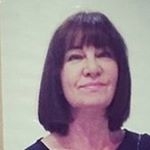 Latest posts by Michelle Topham
(see all)