Listen to Aquilo's 'Silhouette' in this live performance — it's gorgeous
Just scanning various music sites this morning to see which TV show soundtrack songs are currently getting the most attention, and Aquilo's 'Silhouette' keeps popping up.
No surprise there, as it is a truly gorgeous track, which is why it also showed up on one of TV's most popular ever shows.
Aquilo's 'Silhouette' was featured this week on 'Grey's Anatomy', Season 15, Episode 1, "With a Wonder and a Wild Desire'. (Thursday, September 27th, 2018).
The track was played as Jackson tells Maggie about thinking about fate and faith, Amelia confesses her feelings to Owen, and Meredith thinks about signing up for CeCe's matchmaking services. Yes, things are that dire.
'Silhouette' is from Aquilo's debut album Silhouttes.
Who is Aquilo?
As for Aquilo, while the pop duo has always seemed to keep quite a low profile, their music has not. It started to gain attention after their releases of singles 'You There' in 2014, and then 'Calling Me' in early 2015.
The indie musical duo themselves are from my original neck of the woods — Lancashire in Northern England. Specifically for the pair, an incredibly pretty village called Silverdale, which has just over 1,500 inhabitants yet has managed to spawn comedian Victoria Wood, and notable Victorian novelist Elizabeth Gaskell among other famous folks.
From their music so far, it looks as though Aquilo plans on putting Silverdale on the map as well.
Aquilo is musicians Tom Higham and Ben Fletcher. The pair grew up close by, but did not start collaborating on their music until after university when Aquilo was formed.
Since then they have released several EP's, appeared on Enigma's eighth studio album, and released two studio albums.
Listen to Aquilo's 'Silhouette' in the gorgeous video of the pair performing the song live below. A performance that, frankly, is even better than its recorded relative.
You can keep up to date on what Aquilo is up to on the duo's Facebook page.
You can also hear the song, plus Aquilo's entire debut album Silhouettes, where it came from, in the Spotify widget below that. Enjoy!
Fleurie's 'Out of the Blue' showed up on Grey's Anatomy, Season 15 this week and, man, is it pretty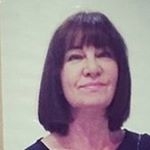 Latest posts by Michelle Topham
(see all)