English dream pop/ambient duo Aquilo's 'Thin' (Lambert Rework) was featured on the first episode of the new season of Skam France this week — Skam France, Season 5, Episode 1, "The Beginning of the End".
The gorgeous piece of music was heard as Arthur is in the pool, hiding underwater, and watches Noee the deaf girl signing to Camille.
Aquilo's 'Thin' is originally from their sophomore studio album ii.
Released in 2018, the song originally had vocals but the Lambert rework eliminated the vocals and concentrated on creating a soft, slow, mellow and quite beautiful instrumental version of the original piece instead.
It is that piece that was featured on Skam France.
The album ii itself seemed to completely avoid making much of an impact on music critics as, while it is a pretty work, it does not have the power of Aquilo's first album.
As for Aquilo, they are Tom Higham and Ben Fletcher,  a couple of friends from the Lake District in the UK who realized they both like creating music, and that their musical tastes worked well together.
They have been a musical duo since 2013 when, after releasing a few tracks, their music began to be noticed by the BBC.
Since then, the pair has released seven EPs, two full albums and more than 15 singles. Most of which is the same type of dreamy, mellow, calming music as is 'Thin'.
The loveliness of their music has also increasingly been noticed by music supervisors working on a variety of popular TV shows.
With the result that Aquilo songs have been featured on shows like Elementary, Pretty Little Liars, The Vampire Diaries, Rosewood, Scream: The TV Series, Grey's Anatomy and Suits.
Listen to Aquilo's 'Thin' (Lambert Rework) from Skam France, along with their album ii with the song's original version of the track below to hear why.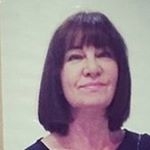 Latest posts by Michelle Topham
(see all)