The just-released post-apocalyptic movie Love and Monsters features several songs that are well worth a movie watch — especially as the film itself is highly entertaining and quite emotionally-grabbing.
Take Canadian indie rock band's Arcade Fire's 'Keep the Car Running', the song that played on the Love and Monsters soundtrack as Joel and the dog, Boy, are traveling.
That song is the second single from Arcade Fire's second studio album Neon Bible.
Released in 2007 via the Merge record label, the track was certified Gold in Canada, and was eventually placed at #22 on Rolling Stone's 100 Best Songs of 2007 list.
'Keep the Car Running' is a song with a stellar drum beat, big vocals, an addictive melody and an ultimately huge sound. One you hear once and it most definitely sticks around for hours afterwards.
Neon Bible itself is an interesting album as most of it was recorded in a converted church Arcade Fire owns, giving many tracks on the album a lovely ever-so-slight cavernous sound.
It was also the album that gave Arcade Fire their first commercial breakthrough, debuting at #2 in the United States and in the top spot in Canada, and eventually earning the band a Grammy Award nomination for Best Alternative Album.
The album eventually finished out the year on numerous critics' Best of 2007 lists. (article cont. after Love and Monsters trailer…)
As for Love and Monsters, the film stars Dylan O'Brien, Michael Rooker, Ariana Greenblatt and Jessica Henwick, and was directed by South African writer and director Michael Matthews.
After being delayed for most of the year due to the Covid-19 panic, the film was released on October 16th in a minor number of theaters in the U.S. and on video-on-demand.
If you enjoy post-apocalyptic movies chockful of action, suspense, lots of humor and fun and yep, monsters, I've gotta say this one is most definitely worth a watch.
Interestingly, it is also 'family-friendly'.
Meanwhile, listen to Arcade Fire's 'Keep the Car Running' from Love and Monsters in both the video and Spotify player below and, of course, check out the trailer for the film above as well.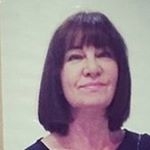 Latest posts by Michelle Topham
(see all)