If you loved the song that was featured at the end of this week's Criminal Minds: Beyond Borders, (Season 1, Episode 13 — "Paper Orphans" — May 25th) — you are probably interested in the name of the singer and the song. The track is by Nashville-based singer songwriter Aron Wright, it's called 'Home', and it's been getting a lot of attention over the last few days.
Not only was 'Home' featured on Criminal Minds: Beyond Borders this week, though, it was also used on the soundtrack of Season 11 of Grey's Anatomy back in 2014, where it garnered a lot of interest again. Not surprising, as it really is a beautiful song.
As for Wright, he writes and records all his own songs in a century-old church he has had converted into a studio. Mainly concentrating on writing songs for TV, he has also had his work featured on series like Private Practice, Finding Carter, Vampire Diaries and Pretty Little Liars.
Listen to Aron Wright's 'Home' in the video below.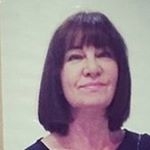 Latest posts by Michelle Topham
(see all)