The absolutely stunning instrumental jazz piece 'Moanin" from Art Blakey & the Jazz Messengers opened the newest episode of the crime drama Fargo this week — Fargo, Season 4, Episode 5, "The Birthplace of Civilization".
It was played at the beginning of the episode as Lemuel and Leon are out at a jazz club when it is raided by the police.
For me, it was not the first time I was introduced to this gorgeous piece of work as it was also featured in one of my favorite anime series — Sakamichi no Apollon, aka Kids on the Slope — back in 2012.
I have loved it ever since.
On that series, the track appeared in the first episode of the anime — also titled 'Moanin' as homage to the piece.
Art Blakey & the Jazz Messengers' 'Moanin'' is an almost 10-minute instrumental piece from what was originally a self-titled album, but eventually just became known as 'Moanin", due to that track's immense popularity.
The hard bop album was released in 1959 on the Blue Note record label and is known as a standout, not only for band leader Blakey's beautiful drumming, but also for saxophonist Benny Golson's work, and for the gorgeous sounds from trumpeter Lee Morgan and pianist Bobby Timmons.
While the Jazz Messengers were together for more than 35 years, and produced 76 albums and one boxed set, drummer Art Blakey was the only member that was always in the band and who played on every album.
(Wikipedia has the full list of every album and every band member on each throughout the band's long career).
The life of the Jazz Messengers finally ended when Art Blakey, a life-long heavy smoker, died of lung cancer in 1990.
Listen to Art Blakey and the Jazz Messengers' 'Moanin' as featured on last night's Fargo in both the video (with its 9.5 million views on YouTube) and in the Spotify player. But I'll bet you can't just listen to it once.
Meanwhile, the fourth season of Fargo is currently airing on FX and this season stars Chris Rock, Jessie Buckley, Jason Schwartzman, Ben Whishaw, and Jack Huston.
It will run for a total of 11 episodes.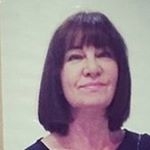 Latest posts by Michelle Topham
(see all)