'Bright Eyes' beautifully accompanies shop assistant Nida as she starts her day
American folk pop singer songwriter Art Garfunkel's 'Bright Eyes' was played on the new season of Black Mirror today — Black Mirror, Season 6, Episode 5, "Demon 79".
It was the track playing at the beginning of the episode, which takes place in 1979, as Nida wakes up and begins to get ready for work.
Advertising
It continues as she arrives at the shoe shop she works at, and begins to open the store for the day.
We then hear the song again at the end of 'Demon 79' as the nuclear attack begins, as Nida and Gaap walk off into "oblivion", and over the end credits.
When was 'Bright Eyes' released?
Art Garfunkel's 'Bright Eyes' came out in mid-January, 1979 as a single, but was written specifically for the soundtrack of the smash hit animated movie Watership Down.
Its single version was more of a pop-style track, versus the version that appeared in the film.
The mellow pop ballad ended up becoming the biggest selling song in the United Kingdom for the year, placing at #1 on the UK Singles chart and sitting there for six weeks.
Advertising
Outside the UK, 'Bright Eyes' also became a #1 hit in the Netherlands (on two charts) and in Belgium, as well as hitting the Top 5 in seven other countries, including Austria (#3), Australia (#2) and New Zealand (#2).
In the United States, 'Bright Eyes' was not as successful as it was in Europe, but the song did chart at #29 on the Adult Contemporary chart.
The track was also released on Art Garfunkel's albums Scissors Cut and Fate for Breakfast.
Listen to Art Garfunkel's 'Bright Eyes' from Episode 5 of Black Mirror in the music video of a live performance the singer gave of the song in 1978, and from the singer's Fate for Breakfast album.
The Black Mirror episode itself is now streaming on Netflix worldwide.
You can also listen to other songs from the latest season of Black Mirror on Leo Sigh.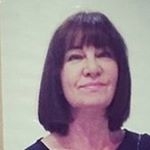 Latest posts by Michelle Topham
(see all)