Cuban-American Jazz trumpeter, pianist and composer Arturo Sandoval's 'La Virgen de la Macarena' was played on last night's episode of the comedy drama series Ted Lasso as Isaac gets ready to give Sam a haircut — Ted Lasso, Season 2, Episode 8, "Man City".
The fabulously epic piece of music is from Grammy Award winning Arturo Sandoval's astounding 26th studio album Trumpet Evolution, which was released in 2003 via Columbia Records.
Sandoval's 'La Virgen de la Macarena' is one of the better known versions of the classic bullfighting song, which was originally made famous by the late Mexican trumpeter Raphael Mendez.
A piece of music Mendez made so famous to Americans, most nowadays will instantly know the music even if they do not know who recorded it.
Sandoval himself was born in Cuba, and started out making money play his trumpet on the street as a child.
The now world-famous trumpeter first became famous in Cuba as a member of the Orquesta Cubana de Musica Moderna.
Arturo Sandoval became incredibly well-know outside Cuba, however, after he defected to the United States via the U.S. Embassy during a tour of Greece in 1989 at 40 years of age.
That then allowed him to play around the world, and to get access to opportunities he had never had before when still in Cuba.
After a decade in the United States, Sandoval became an American citizen.
Listen to Arturo Sandoval's rousing version of 'La Virgen de la Macarena' as played on Ted Lasso in the video and on his album Trumpet Evolution below.
It is a spectacular piece of music that will have you sitting up and taking notice, even though it was used for humor value in Ted Lasso.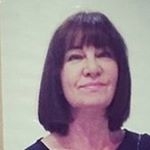 Latest posts by Michelle Topham
(see all)