Even if you didn't like the E! series The Royals, it would still be worth watching just for the music the music supervisors choose for the soundtrack. After all, when you get music from Halsey, Gabrielle Aplin, James Bay and Banners on this season alone, you have to commend the music supervisors for the tracks they choose.
On the latest episode, Season 2, Episode 8 — "Be All My Sins Remembered", we got to hear the Ásgeir track 'Was There Nothing?', a song that is so beautiful it has shown up on other TV series' soundtracks in the past as well.
As for Ásgeir, he is another fabulous singer-songwriter from Iceland (doesn't that country seem to produce some of the best musicians on the planet?). He is known for his folk-style music, and for the ethereal haunting sound of his voice.
'Was There Nothing?' is from his second studio album, In The Silence, which was released in early 2014.
In The Silence is actually a reissue of Ásgeir first album — same songs, same sound — but, whereas his first album, Dýrð í dauðaþögn, was in Icelandic, the lyrics of the songs In The Silence are in English.
What is also interesting about the lyrics of most of the songs on the Icelandic version of the album is that they were written by Ásgeir's father, Einar Georg Einarsson.
Listen to Ásgeir's 'Was There Nothing?' in the video below. Isn't that beautiful?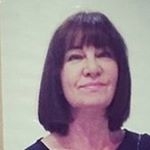 Latest posts by Michelle Topham
(see all)