American indie country singer songwriter Aubrie Sellers' 'Far From Home' was played on the popular western-themed drama Yellowstone last night — Yellowstone, Season 5, Episode 5, "Watch 'Em Ride Away".
The song was played at the end of the episode as everyone rides away.
Advertising
Aubrie Sellers' 'Far From Home' is the title track from the singer's second studio album, which came out in early 2020 via the Soundly Music label.
Interestingly, Sellers is the daughter of American country singers Lee Ann Womack, and Jason Sellers.
So that's where she got all that talent from, eh?
Sellers herself got her first guitar at age 13, and grew up writing and singing songs.
She released her first full-length album, New City Blues, in 2016. That album hit #23 on the U.S. Country Albums chart, #6 on the U.S. Top Heatseekers chart, and #20 on the Independent Albums chart.
Advertising
Her second album, Far From Home, didn't fare as well selling just 600 copies in the U.S. right after release.
Then again, the world was just kicking off all the panic and hysteria over Covid, so no wonder few were in the right minds to buy good music, eh?
Listen to Aubrie Sellers' 'Far From Home' as heard on Yellowstone last night on her Far From Home album, and in the song's music video.
In a comment about the song on her YouTube account, Sellers had this to say about writing 'Far From Home':
It came from the feeling of being disconnected from others, or never quite fitting in. Feeling like I'm not in the right place is something that seems to follow me around. It can seem like you're speaking a different language than everyone else, always looking for something more or something more right. Far From Home is about that loneliness, with the hope that we will all find our place eventually.
It is a lovely song.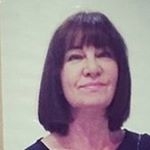 Latest posts by Michelle Topham
(see all)