Norwegian singer Aurora sang a gorgeously ethereal version of British music producer Naughty Boy's 'La La La' a little while ago, that has been been playing and replaying in my apartment ever since. It is also my Repeat Rotation Video today, as I'm in the mood for something beautiful.
The original Naughty Boy track 'La La La' features Sam Smith, who sings it with anger and more power than this latest cover, with the result that it has a more solid feeling to it, and is a little more hopeful of a song.
Aurora's 'La La La', on the other hand, is a stripped down version with the singer accompanied by just her guitarist O. Martin. And because of the way she sings it, it's incredibly poignant and sad and, to me, grabs and holds on to the emotions much more than the original.
Listen to it below. Gorgeous isn't it?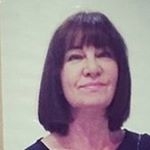 Latest posts by Michelle Topham
(see all)