Aurora's 'Forgotten Love' is lovely if bittersweet
The brilliant Norwegian indie pop singer songwriter Aurora's song 'Forgotten Love' was the song played during the last scenes of the latest Grey's Anatomy episode — Season 15, Episode 9, "Shelter From The Storm".
'Forgotten Love' is from Aurora's second EP/album — Infections of a Different Kind — Step 1 — which was released in September, 2018.
It is difficult to decide if Infections of a Different Kind — Step 1 is an EP or an album, as it is an 8-track release that is actually the first of a two-part album due to be released either this year or next. So, in some respects, it is both.
It is also a release that had Aurora looking at political and sexuality issues for the first time, and was an even stronger release lyrically, musically and spiritually than her debut album All My Dreams Greeting Me As A Friend.
As for 'Forgotten Love', Aurora explains the song this way —
"Forgotten Love is a song I wrote about when we chose to fall in love with someone, a partner or even just the love you have for a friend, we know the risk it takes and how much it would hurt to lose this person, who we love so much. But then once you do lose them, it's about the feeling of letting go of that love, to not carry around the ghost of someone. And how freeing that can be."
A song that is bittersweet in both its melody and its story telling.
Listen to Aurora's 'Forgotten Love' from Grey's Anatomy in the video below.
The 22-year-old singer, who in the last couple of years has been collecting hordes of new fans in every country she plays, has also given several live performances of the song. Including the gorgeous live performance of 'Forgotten Love' for Vevo below that.
You can hear her latest EP/album Infections of a Different Kind — Step 1 in the Spotify widget at the bottom of this post.
Read — Watch Aurora sing 'Queendom' live at Coachella, a cool performance of an amazing girl power song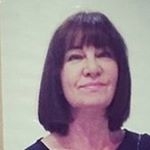 Latest posts by Michelle Topham
(see all)