Norwegian singer-songwriter Aurora has just released the studio version of her latest single 'Murder Song' in an audio video on YouTube, and it's yet another breathtaking, although quite eerie, song.
And at only 19 years of age, with every new song she releases, Aurora continues to prove her incredible vocal prowess mixed with a maturity in tone and voice you don't often hear from someone still so young.
Yet all packaged in a track that starts out slow, lilting and soft, but is soon climaxing in a screaming of harsher, more discordant sound just perfect for the lyrics and feel of this song (play this one on headphones as loud as you can, and you'll see what I mean).
As for Aurora, since I came across her early in the year with her amazing song 'Running With The Wolves', I cannot get enough of her music or her, as she has everything it takes to be a massive star. The unusual looks and style, beautifully written songs both lyrically and musically, an arresting presence and, of course, an amazing voice.
As I keep saying every time I write about her, she's going to be one of the most successful musicians ever to come out of Norway. Mark my words.
'Murder Song' is from Aurora's upcoming debut album, which is currently scheduled to be released sometime in early 2016. Listen to the song below. And, of course, buy it, or pick up her 4-track EP Running With The Wolves on any of the major digital music platforms. You won't regret it.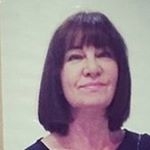 Latest posts by Michelle Topham
(see all)