The astounding Norwegian singer songwriter Aurora's 'Running With The Wolves' was featured on the NBC crime thriller series The Blacklist last night — The Blacklist, Season 7, Episode 3, "Les Fleurs du Mal" (October 18th, 2019).
The song was played during the show's end montage.
Aurora's 'Running With The Wolves' is a single from the singer's 2015 debut EP of the same name, although not the lead single as that honor went to the equally beautiful 'Runaway'.
The song was re-released on Aurora's debut studio album All My Demons Greeting Me as a Friend a year later.
Interestingly too, even though she has had a massive number of views on the 'Running With The Wolves' music video (almost 28 million and counting) and more than 47 million plays on Spotify, the single itself did not do as well as it should have done, only charting in Germany in the #72 position.
Not that that has stopped the Norwegian artist becoming one of the most sought after European artists of the decade.
She currently has two EPs and two studio albums released — with her debut album charting in 12 countries, including in the #1 spot in Norway, and her second album charting in 9 countries.
Aurora is also often seen in live performances on some of the most popular late night talk shows in the U.S., and at music festivals all over Europe and the U.S.
She is also becoming known for her free and unselfconscious way of dancing and performing on stage. A way she has of seeming more taken over by the music itself than in the audience before her. A way of dancing and of being that is just as interesting and as appealing as the music itself.
This year, Aurora contributed two songs to The Chemical Brothers latest album, an electro pop duo she has long said has been one of her musical influences.
Watch and listen to Aurora's 'Running With The Wolves' from The Blacklist in the official music video below. The video itself has a post-apocalyptic theme. A theme that often runs through Aurora's work, which is often much more cerebral than many other singers of her generation.
Take note as well, she wrote 'Running With The Wolves' when she was still a young teenager. Quite astonishing for a song of this depth and complexity.
You can also listen to Aurora's debut studio album, which includes 'Running With The Wolves' (which is powerful and beautiful), in the Spotify widget below that.
Related reading: Watch Aurora's astounding live performance of 'Animal' on Skavlan and the interview before it — "an ethereal, perfect little weirdo"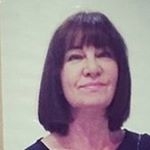 Latest posts by Michelle Topham
(see all)