Listen to Austrian indie pop band Wanda's new album Niente
I have been a little bit addicted to Austrian indie pop band Wanda's mysteriously confusing latest single 'Columbo' since their artistically beautiful music video for the song was released in late August.
Now it seems I am also more than a little bit addicted to Wanda's latest album Niente, since it was released on October 5th, as it is full of the same musically upbeat songs with great beats, some nice guitar riffs and cool lyrics. (Although Wanda does perform in German so, if you don't speak it, you'll have to run their lyrics through Google Translate to get the gist).
It even includes a couple of live tracks from a Wanda performance at Gurtenfestival 2016 that give it a little rougher edge that is quite appealing.
Wanda will be kicking off their Niente tour promoting the new album on December 3rd, 2018 in Würzburg at the Posthalle. The tour will hit both Austria and Germany, and include concerts in Hannover, Berlin, Dortmund, Munich, Vienna, Innsbruck and Leipzig, with the last one in Graz on the 19th of May.
You can find out more about the band and their upcoming tour on their website.
You can currently listen to Wanda's Niente on both Spotify and Deezer — see widgets for both below — and, of course, buy it at any of the major online music sites.
If you are in Austria, you can also grab Niente at Media Markt, which apparently is also giving away a free Wanda shopping bag with every purchase of the CD. Nice!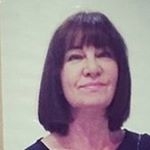 Latest posts by Michelle Topham
(see all)