Listen to Autolux's 'Soft Scene' from Altered Carbon
American alternative rock band Autolux's experimental pop song 'Soft Scene' was one of the tracks featured in the first episode of the new Netflix series Altered Carbon, which was released on the streaming service this week — Season 1, Episode 1, "Out of the Past".
The song was played as Kovacs and Ortega are having a drink in the strip club.
Autolux's 'Soft Scene' is from Pussy's Dead, the band's third studio album, which came out in April, 2016 on the 30th Century Records label. It is a much more electronic number than most of the band's earlier work, as is much of the album.
If you are not familiar with Autolux, the band comprises bassist Eugene Goreshter, guitarist and pianist Greg Edwards, and Carla Azar who plays drums. All three sing vocals. The trio  have been together as a band since 2001.
And interestingly, at first listen, vocally Autolux's 'Soft Scene' definitely reminds me of the Vienna-based experimental pop band Kids N' Cats, although the Austrian band's music is a little more pop and a little cleaner of a sound.
Listen to 'Soft Scene' below. It is quite dark and atmospheric, and so was a perfect background to the Altered Carbon scene.
You can currently watch Altered Carbon, which stars Swedish-American actor Joel Kinnaman (The Killing) on Netflix.
Related: Joel Kinnaman says "Scandinavians hate Trump"
https://www.youtube.com/watch?v=4Nwp5uMvvIU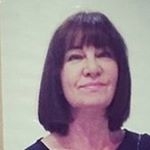 Latest posts by Michelle Topham
(see all)