Now that the sci-fi drama Resident Alien is back for its second season, it has also brought back cool music with it that is not always heard in the mainstream.
Music like that of American folk pop singer Avi Kaplan, and his cool song 'Get Down'.
Kaplan's 'Get Down' was featured on Resident Alien, Season 2, Episode 1, "Old Friends", and was the track playing as Avi is trying to get his space ship working again.
The track is very much of a spiritual song, what with Kaplan's deep voice, somber melody and slow handclaps beat.
Avi Kaplan's 'Get Down' was released as a single by the California native in 2019.
It was one of a series of solo singles he recorded soon after his departure from the enormously successful a cappella group Pentatonix in 2017.
The standalone single release was followed soon after by his debut EP I'll Get By, which was supposed to also have a tour but that was then cancelled after Kaplan signed with Fantasy Records.
Since then, Kaplan has released a second EP and several more singles, but his debut full-length album has still not been announced.
Listen to Avi Kaplan's 'Get Down' as featured on last night's Resident Alien. You can also follow news about the singer on his official website.
Meanwhile, Season 2 of Resident Alien is now airing on the SYFY channel.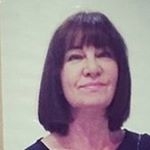 Latest posts by Michelle Topham
(see all)