Remember that iconic Bachman-Turner Overdrive song 'Takin' Care of Business'?
Well, that was the energetic track that showed up in the latest episode of Hawaii Five-0 this week — Hawaii Five-0, Season 10, Episode 12, "Ihea 'oe i ka wa a ka ua e loku ana?" (Where were you when the rain was pouring?)" — which aired on January 3rd, 2020.
The song was played during the opening scene, as we think we may be watching a show with an actual SWAT team.
Bachman-Turner Overdrive's 'Takin' Care of Business' was first released way back in 1973 on the rock band's second studio album Bachman-Turner Overdrive II.
To this day, it is still the band's most iconic song.
'Takin' Care of Business' was written by the band's lead guitarist Randy Bachman, but sat around for a couple of years as the rest of the band didn't like the song overly much.
Especially when it got to the chorus.
One day while Bachman was driving into town for a gig, however, he heard a radio DJ say "We're takin' care of business', and that was the catalyst for him to resurrect, improve and finally record this superb song.
The song went on to become one of Bachman-Turner Overdrive's most beloved songs. Even though it was not originally a huge hit for the Canadian band.
Hawaii Five-0's "Ihea 'oe i ka wa a ka ua e loku ana?"
As for Hawaii Five-0, last night's episode was an extremely well-done 2-hour crossover event between the Hawaii Five-0 gang and the Magnum P.I. cast.
The episode featured a storyline of the two teams meeting so that both the Hawaii Five-0 guys and Magnum can stop a list of CIA agents from ending up in enemy hands.
It ended up with a kidnapping, a whole lot of action and, yes, a first date.
Listen to Bachman-Turner Overdrive's 'Takin' Care of Business' as featured on Hawaii Five-0 below.
If you would like to hear the album it came from, you can do that down below as well.
For more on Hawaii Five-0, head to the show's official website.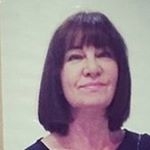 Latest posts by Michelle Topham
(see all)