The new drama series Y: The Last Man kicked off last night on FX on Hulu.
Along with all the dystopian and quite gory drama in a new world now without men, we also got the pleasure of hearing Bad Company's 'Company of Strangers', the superb 1990s rock song from the British supergroup, which was played on Y: The Last Man, Season 1, Episode 1, "The Day Before".
The incredibly cool rock song was originally released in 1995 as the title track from the band's eleventh studio album.
The first album featuring then-new lead vocalist Robert Hart, and one that, to this day, still remains the last one Bad Company released featuring all new music.
Yes, more than 25 years later, the band is still together (after several breakups), but has not released another album with new songs in all that time.
A shame, as what the band was writing and recording back then was some of their best work.
Listen to Bad Company's 'Company of Strangers' from Y: The Last Man in the video, and on their album of the same name down below.
Y: The Last Man stars Diane Lane, Ashley Romans, Ben Schnetzer, Olivia Thirlby and Amber Tamblyn, and is a show entirely directed by female directors.
The series is based on the popular comic book by Brian K. Vaughan and Pia Guerra, with its first three episodes currently streaming on FX on Hulu.
The next three will be released on September 20th.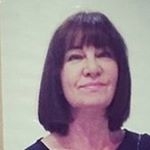 Latest posts by Michelle Topham
(see all)