British alternative rock pop musician Banners' 'Got It In You (Acoustic)' was featured on Grey's Anatomy this week — Season 15, Episode 15, "We Didn't Start The Fire".
The track was played as Bailey and Catherine are talking in the limo, Amelia is concerned about Owen's commitment to her, and Alex tries to speak to his mother's doctor.
Banners' 'Got It In You (Acoustic)' is the latest single from the British singer songwriter. The track was just released on Island Records, and seems to be another stand-alone single from the Liverpool-based musician.
Interestingly, although Banners does not have a lot of music released, and has yet to show off a debut album, he is still quite popular with TV show music supervisors. Much of that is probably due to his plaintive voice adding even more emotion to the scenes they play during, as well as how pretty his songs tend to be.
To the extent that his music has previously been featured on shows like the supernatural drama series Lucifer, on The Good Doctor, The Vampire Diaries spin-off Legacies, and The Royals.
Last year, Banners also appeared on American Idol where he sang duets with two of that season's contestants.
As far as music released goes, the indie rock pop musician has two EPs out and eight singles so far, including 'Got It In You (Acoustic)'.
You can listen to Banners' 'Got It In You (Acoustic)' from Grey's Anatomy in the video below. The track is also available on Spotify.
Banners himself says about the track"
"This song is a bit of a reminder that if you ever doubt yourself you're great and you've totally got this."
Learn more about the musician on his website.
Related Reading: Listen to Banners' 'Shine A Light' from The Good Doctor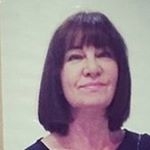 Latest posts by Michelle Topham
(see all)