Iconic American pop singer Barbra Streisand's 'Not While I'm Around' was played on the Showtime thriller Yellowjackets last night as Walter is doing a jigsaw puzzle and listening to the song — Yellowjackets, Season 2, Episode 8, "It Chooses".
A message then pops up on his Walter's laptop, and he reads about a body being found in the state park with the article also mentioning it is likely the body is that of missing local artist Adam Martin.
Barbra Streisand's 'Not While I'm Around' is one of the legendary singer's older songs, having been released in late 1985 on her popular 24th studio album The Broadway Album.
As the title implies, it was an album of show tunes and one of the first releases of the kind by the, until then, mainly pop rock and folk singer.
The album was both critically well-received and a commercial success for Streisand (although not one of her biggest successes), hitting #1 on the Billboard 200 and #3 on the UK Albums chart.
The Broadway Album also charted in seven other countries, including Sweden and Australia.
Streisand's 'Not While I'm Around' is a song that was originally performed in the Stephen Sondheim musical Sweeney Todd. and was sung by the character Toby, who wanted to let Mrs. Lovett of the Lovette Pie Shop what he felt about her.
Barbra Streisand's cover of the song is sung from the perspective of a woman telling someone she loves it doesn't matter what happens or what other people say or do, they will be safe as long as she is around.
Listen to Barbra Streisand's 'Not While I'm Around' from last night's Yellowjackets episode on the Spotify widget, and in the video.
Not my cup of tea, but it apparently is Walter's.
You can hear more songs from both seasons of Yellowjackets and learn more about the artists creating them here on Leo Sigh.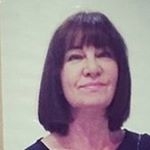 Latest posts by Michelle Topham
(see all)