English blues folk singer songwriter Barns Courtney's fabulous song 'Fire' was featured on the latest episode of 'Teen Wolf' this week — Season 6, Episode 2, "Superposition" — it was played when Mason kissed Corey.
Courtney's 'Fire' was first featured on a soundtrack when it was used in the movie Burnt. And it's a fascinating song as its blues folk element is incredibly strong, but then so is its spaghetti western-style as well.
As for Barns Courtney, he is a relative newcomer to the British music scene, having just released a couple of singles so far, although he is currently working on a debut EP.
Apparently, however, he should have hit the folk pop scene much sooner than he did, but he spent several years recording tracks with a producer who then walked away from the project and didn't give Courtney the songs he had worked on.
Listen to Barns Courtney's 'Fire' in the official music video below. It's not just the music, it is his gorgeous bluesy voice that is killing it too. You can pick up the track on major  digital music sites online.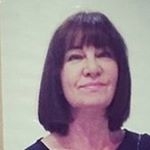 Latest posts by Michelle Topham
(see all)