I am not embarrassed to say that, as a teenager, I loved Barry Manilow's music. To the point that I owned all of his albums, and would play them on repeat for hours on end. Come on, his songs are romantic. Still.
That's why I paid attention when Barry Manilow's 'Even Now' showed up on Monster: The Jeffrey Dahmer Story on Netflix this week as Dahmer is looking at the Honor Roll — Monster: The Jeffrey Dahmer Story, Episode 4, "The Good Boy Box".
After all, it is years since I have heard the song, but just hearing a few bars of it made me realized how lovely a track 'Even Now' still is almost 45 years after its first release.
Barry Manilow's 'Even Now' was the lead single from the singer's fifth studio album, which came out in February, 1978, and was such a big hit in the United States it was eventually certified Triple Platinum.
Manilow wrote and composed 'Even Now', which hit the #1 spot on the Billboard Adult Contemporary chart, as well as #19 on the Billboard Hot 100.
The track went on to be one of fans' favorites, and one of the singer's signature songs. Particularly after fans saw how well he performed the song live. (see below)
Manilow wrote 'Even Now' about leaving one woman he loved more than anyone to be with another one he could build a better life with.
In his real life, however, Manilow had divorced his high school sweetheart over a decade earlier and then met TV executive Garry Kief the year 'Even Now' was released.
The two men started a relationship that has since lasted for more than 40 years, with the pair finally getting married after gay marriages were legalized in California.
It is only recently, however, that Manilow has talked about being gay as he is a private person, as can be seen by the few in-depth interviews he has given throughout his career, and because he didn't want his female fans to be disappointed.
Needless to say, they weren't, with even Manilow admitting he had not had one negative comment about his relationship with Kief, but only fans saying they were pleased he was happy.
Listen to Barry Manilow's 'Even Now' from Monster: The Jeffrey Dahmer Story on his Even Now album, and in the video. (Watch Dahmer on Netflix)
There is also a lovely live performance the singer gave of the song while in concert in Las Vegas you should watch below too.
RELATED: Enigma's 'Sadeless' was that fabulous song playing as Dahmer is dancing at the gay bar in Monster: The Jeffrey Dahmer Story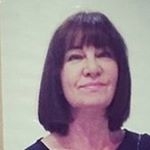 Latest posts by Michelle Topham
(see all)