British alternative rock band Bastille's 'Pompeii' was that song playing on A Million Little Things last night as Gary and Benjamin Hernandez are rocking out in Gary's first ever car — A Million Little Things, Season 4, Episode 6, "Six Months Later".
Bastille's 'Pompeii' is from the band's debut studio album Bad Blood. That album came out via the Virgin record label, and was a enormous success for a band that was largely unheard of before its release.
Bastille's 'Pompeii' in particular put the band on the music map, although it wasn't the lead single from the album but the fourth.
The song shot to #1 in the United States on 3 charts, including the Hot Rock & Alternative Songs chart, #1 in Scotland and Ireland, #2 in the UK and ultimately charted high up the charts in 30 countries.
Ridiculously and brilliantly so, for a previously little known band, 'Pompeii' also became the UK's most streamed song for the next year.
Listen to Bastille's 'Pompeii' from that fabulous scene in A Million Little Things last night on the song's music video, and on the band's Bad Blood album.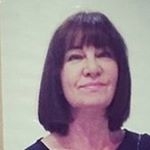 Latest posts by Michelle Topham
(see all)