The Bauhaus song 'Stigmata Martyr' is just one of the cool songs featured on Deadly Class
The new Syfy action adventure series Deadly Class might be getting mixed reviews for its pacing and tone, but you certainly cannot fault the series' soundtrack. And definitely not in the newest episode — Season 1, Episode 6, "Stigmata Martyr"
Because, made up of songs from iconic artists like Siouxsie and the Banshees, Jane's Addiction, Depeche Mode, Descendents and Bauhaus, this week's episode of the comic-book based series kicked some major ass.
Look at the Bauhaus song 'Stigmata Martyr', which was both the name of the episode and the song.
That track was played as Madam Gao releases Maria, as she interrogates the students about Chico's disappearance, as Marcus looks after Maria, and as it is decided Maria must find Chico's killer.
The Bauhaus song 'Stigmata Martyr' is from the post punk band's debut studio album In the Flat Field, and is about the crucifixion of Jesus. It is also a song that was not originally written as anti-Christian, but seemed to be seen as being that and used as that in later years.
In an interview with The Village Voice in 2013, Lead singer Peter Murphy said this about the song,
"The message is, really, the dangers of obsession, of almost psychosomatic induction of that masochism. That alone can be an illusion. And it's way off the mark as to the actual source of the message of any religious God. God doesn't want you to be in pain and die.

It wasn't anti-religious. It wasn't demonic. It was alluding to the manifestation. Is it truly a mark of the Holy Ghost or is it simply an obsession condition? That's all there is to it."
Listen to the Bauhaus song 'Stigmata Martyr' in the video below. Listen to their 1980 debut album In The Flat Field in the Spotify widget below.
Related Reading: Lindsey Stirling's fabulous 'Phantom of the Opera' showed up in the new Netflix series The Umbrella Academy this month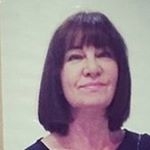 Latest posts by Michelle Topham
(see all)