Listen to Bauhaus's 'All We Ever Wanted Was Everything' from The Walking Dead's "Warning Signs"
Listen to Bauhaus's 'All We Ever Wanted Was Everything', it's 
When I was a radio DJ, I was so in love with the gothic rock band Bauhaus, I actually dated a guy for a while just because he played in a Bauhaus-style band and looked a little bit like lead vocalist Peter Murphy, aka God.
To this day, if I hear a Bauhaus track, I am instantly transported back to dancing to the band's 'All We Ever Wanted Was Everything' at a local Cincinnati club.
So, of course, that is exactly what happened when watching the latest episode of The Walking Dead — Season 9, Episode 3, "Warning Signs" — last night, as the track showed up there. And then there I was, back in the mid-80s, rocking out to Bauhaus.
The track was played on the show as the Grimes family are having fun.
Bauhaus's 'All We Ever Wanted Was Everything' is from the iconic English band's 1982 album The Sky's Gone Out.
The album was released on the Beggar's Banquet label and, while being a popular song for Bauhaus fans, covers were also released in other years by the former Red Hot Chili Peppers lead guitarist John Frusciante, American experimental band Xiu Xiu and by rock band MGMT.
Listen to Bauhaus's 'All We Ever Wanted Was Everything' from The Walking Dead in the video below. You can also listen to their album The Sky's Gone Out in its entirety in the Spotify widget below that.
Related: Listen to Bright Eyes' 'At The Bottom of Everything' from The Walking Dead, it is weird and wonderful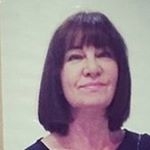 Latest posts by Michelle Topham
(see all)