Roger drives home with 'I Only Wanna Be With You' on the car radio
The Scottish pop rock band the Bay City Rollers' ' I Only Wanna Be With You' was played on this week's episode of Outlander.
The track was heard on Outlander, Season 7, Episode 4, "A Most Uncomfortable Woman" playing on the car radio as Roger is driving home to Lallybroch, and he sees Brianna watering flowers as he gets there.
And it was fabulous to see a band I used to love as a kid resurface on a hit TV show as, yep, I was one of those teeny bopper kids obsessed with the band back then.
When was 'I Only Wanna Be With You' released?
Advertising
The Bay City Rollers' ' I Only Wanna Be With You' was one of the later songs the then-popular Scottish "idol band" released, and was a remake of a hit Dusty Springfield song that came out in the 1960s.
The Bay City Rollers' version of the song came out in 1976 and was released after founding member Alan Longmuir had left the band, and Northern Irish musician Ian Mitchell replaced him.
The song was released as a single from the band's new album Dedication in the US, and as a non-album single in the UK.
Dedication was the first album the band had recorded since their massive worldwide success earlier in the year, and it went on to chart in 12 countries including the US and the UK.
The album also made it to number one in Japan, where the band had become bigger than just about anywhere else, to #26 in the US on the Billboard 200 chart, and to #4 on the UK Albums chart.
Advertising
As for The Bay City Rollers' ' I Only Wanna Be With You', the song was featured on the American version of the album, and that helped it high up three charts in the US.
It ended up being the last hit song the band had before they went through breakups and regroupings involving a huge number of new members over the next couple of decades.
Out of the five most well-known and most successful Bay City Rollers members — singer Les McKeown, guitarists Eric Faulkner and Stuart Wood, bassist Alan Longmuir, and drummer Derek Longmuir — sadly, Alan Longmuir died in 2018, and Les McKeown died in 2021.
The remaining three members of the band were involved in several short-lived reformings, but nowadays only Stuart Wood is the original founding member still performing in the Bay City Rollers.
Listen to the Bay City Rollers' 'I Only Wanna Be With You' from this week's Outlander in the video, and via the band's Dedication album below.
Almost 50 years since it first came out, and it is still a bangin' song.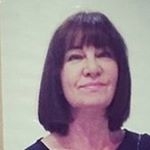 Latest posts by Michelle Topham
(see all)