It is always a lovely reminder of days gone by when TV series like the crime drama Stumptown decide to use songs from the 1970s to pepper their soundtrack with cool music.
This week's fun offering was the Scottish pop rock band Bay City Rollers' 'Saturday Night', which showed up on Stumptown, Season 1, Episode 18, "All Hands on Dex" on March 25th.
The song was played during the scene where we see Dex and Grey talking about Benny's letters.
Bay City Roller's 'Saturday Night' was first released in the UK in 1973.  Weirdly, although I remember it being hugely popular with me and my friends and being played constantly at local discos at the time, the song did not chart in the United Kingdom at all.
Instead, that was left to America when 'Saturday Night' was re-released there two years later in 1975 as one of the singles from the band's debut album Rollin', and where it hit the #1 spot soon after.
The track also made it to number 1 in Canada around the same time, and ultimately charted in six other countries as well.
Since then, a cover version of 'Saturday Night' has been featured on the soundtrack of the 1993 movie So I Married an Axe Murderer, and the original version on The Umbrella Academy series last year.
You can listen to Bay City Rollers' 'Saturday Night' from Stumptown in the video of the band's live performance of the song way back in the 1970s below.
And keep up to date on what's happening on Stumptown on the official ABC website.
Related reading: Pearl Jam's iconic song 'Daughter' popped up on Stumptown Season 1, and it's still as fabulous as when it was first released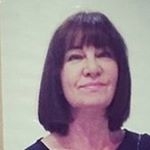 Latest posts by Michelle Topham
(see all)