Listen to Bay City Rollers' 'Saturday Night' from The Umbrella Academy — Season 1, Episode 10
Bay City Rollers' 'Saturday Night' was the perfect The Umbrella Factory fight song
I have to admit I burst out laughing when the Scottish band the Bay City Rollers' 'Saturday Night' showed up on the last episode of the new Netflix series The Umbrella Academy — Season 1, Episode 10, "The White Violin".
Not only because it brought back memories of when I was as a teenager in love with the Bay City Rollers, but because it was the perfect song for that The Umbrella Academy scene — as a gang of soldiers arrive at a bowling alley to get the Umbrella Academy siblings, and a fight breaks out.
The Bay City Rollers' 'Saturday Night' was from the band's first full-length album.
Called Rollin', it was released in 1974, and spawned three singles in the United Kingdom — 'Remember', 'Shang-a-Lang', 'Summerlove Sensation'.
Surprisingly, 'Saturday Night' was not one of them, as that single was only released in the United States, where it immediately soared to the number 1 spot on the Billboard chart.
Interestingly too, while I stopped listening to the Bay City Rollers as I left my teens, the band apparently kept going in various incarnations and, after a reunion a couple of years ago, is still together today.
The Bay City Rollers have also released an astounding 13 studio albums, nine compilation albums, two live albums and 31 singles.
The last in 1985 with 'When You Find Out'.
The Bay City Rollers' 'Saturday Night' also had many live performances over the years. Performances like the one in the video below on the Dutch TV series TopPop.
You can also listen to the Bay City Rollers' 'Saturday Night', along with 15 other cool 1970s tracks on their Rollin' album in the Spotify widget below.
Related Reading: The They Might Be Giants' track 'Istanbul' showed up in The Umbrella Academy this week
Listen to even more songs from The Umbrella Academy here.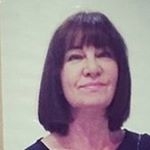 Latest posts by Michelle Topham
(see all)