American indie electronic musician and composer Bayonne's 'Omar' was one of the very cool songs played on this week's new season of the popular sci-fi drama Roswell, New Mexico, which was aired on The CW last night — Roswell, New Mexico, Season 4, Episode 1, "Steal My Sunshine".
The song was playing in the background as Arturo and Max are at the diner, and as Arturo is telling Max not to hurt Liz.
Bayonne's 'Omar' is one of the composer's most popular pieces.
The musically layered track was released on his third studio album Primitives, which first came out in 2014 and then was re-released in 2016 on the Mom + Pop Music record label.
Listen to Bayonne's 'Omar' from last night's Roswell, New Mexico in the video, and on the musician's 10-track Primitives album.
There is also a lovely live performance of the song Bayonne (aka Austin-based musician/composer Roger Sellers) gave at Chicago's Lincoln Hall in early 2017 you should also watch. You'll find that down below.
The fourth season of Roswell, New Mexico, complete with superb contemporary music like this on its soundtrack, is currently airing on The CW.
It is the show's final season.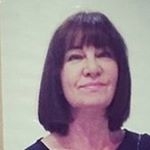 Latest posts by Michelle Topham
(see all)