The now defunct American hip hop rap group Beastie Boys' 'I Don't Know' was played on the soundtrack of The Morning Show yesterday as Mitch and Alex are driving — The Morning Show, Season 2, Episode 7, "La Amara Vita".
A show that is becoming less interesting by the week as it concentrates on Covid (boring), and that disintegrated to such a point this week that they actually killed off one of the main characters (Mitch) by having him drive off a cliff in one of the stupidest scenes coming out of a show in years.
(Yeah, sorry, I hate this show and, except for the music they use on it, just about everything in it).
As for Beastie Boys' 'I Don't Know', the track is from the group's fifth studio album Hello Nasty, which was released in 1998 via Capitol Records.
The album was an enormous hit for the Beastie Boys, peaking at #1 on the Billboard albums chart and eventually being awarded two Grammy Awards.
Hello Nasty was also placed on a huge number of Best of… lists by a variety of critics, including those at Melody Maker, Pitchfork, NME, SPIN and The Face.
Listen to Beastie Boys' 'I Don't Know' as heard on last night's horrendously awful (sorry!) episode of The Morning Show in the video, and on the remastered version of their Hello Nasty album.
The almost lounge-pop song is a big departure from their previous work, but still really really lovely.
Pity I can't say the same for the Apple TV Plus drama.
More info: Beastie Boys official website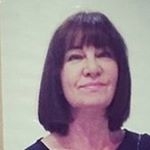 Latest posts by Michelle Topham
(see all)