American hip hop group Beastie Boys' hip hop track 'Intergalactic' was one of the songs played on the animated kids' series My Dad the Bounty Hunter when it released on Netflix yesterday — My Dad the Bounty Hunter, Season 1, Episode 10, "The Bounty Hunters".
The song was released way back in 1998 as the lead single from Beastie Boys' fifth studio album Hello Nasty, which came out on the Capitol label.
Advertising
The cool rap track went on to become the band's most successful song.
It hit #28 on the Billboard Hot 100 in the U.S., and then flew high up the charts in 14 other countries including the United Kingdom, Canada and Australia.
The biggest success for 'Galactic', however, came in the United States where, along with its high placing on the Billboard Hot 100, it also charted on four other charts and was eventually awarded a Grammy for Best Rap Performance by a Duo or Group.
Beastie Boys' 'Intergalactic' music video
The song's music video was also massively successful for the rap group.
It featured the group's members wearing Japanese street construction workers uniforms and cavorting around various Tokyo locations, including some of the city's main subway stations, while a giant octopus and a robot fight above the streets.
Advertising
As a combined spoof of Japanese horror films and then-contemporary Japanese entertainment shows, it was superb.
Beastie Boys themselves were together as a group from 1978 to 2012, when founding member MCA (real name Adam Yauch) died of cancer at the age of 47.
The two remaining members Ad-Rock and Mike D announced they would not be releasing any new music under the Beastie Boys name, although they may still release new music as a new duo in the future.
To date, though, that has not happened yet.
Listen to Beastie Boys' 'Intergalactic' from last night's My Dad the Bounty Hunter in the song's official music video, and on the band's Hello Nasty album.
All 10 episodes of the first season of My Dad the Bounty Hunter are now streaming via Netflix.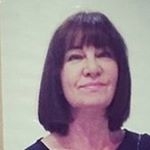 Latest posts by Michelle Topham
(see all)