Listen to Beck and Röyksopp's 'Heaven Hammer (Missing)' from iZombie — a cool remix
Listen to Beck and Röyksopp's 'Heaven Hammer (Missing)' from iZombie
Beck's 'Heaven Hammer (Missing)' feat Norwegian electro pop duo Röyksopp was featured on the latest episode of The CW comedy horror drama 'iZombie' last night (May 22nd, 2018) — Season 4, Episode 12, "You've Got To Hide Your Liv Away".
The track was played as the snow falls on Blaine and Angus, and Angus thinks it must be a miracle. Then we see Don E. and Tanner using an ice machine to make snow.
'Heaven Hammer (Missing)' is from Beck's 2005 album Guerolito. An album of remixes of the songs appearing on Becks's previous album Guero, and featuring artists like Röyksopp, Diplo, Mario C and John King.
And, while an interesting concept, and one Beck tried to persuade other artists to look at —
"There are so many dimensions to what a record can be these days. Artists can and should approach making an album as an opportunity to do a series of releases—one that's visual, one that has alternate versions, and one that's something the listener can participate in or arrange and change"
the album was not a huge success for Beck, only selling 79,000 copies, and barely getting into the top 200 albums on the Billboard Top 200 Albums list (#91).
Particularly as Beck's original album, Guero, has sold almost a million copies in the US alone, and had a debut right after release at number 2 on the Billboard Top 200 Albums chart. Ah well, nice idea, but you can't win them all.
Do listen to Beck and Röyksopp's 'Heaven Hammer (Missing)' from iZombie in the Spotify widget below, though, as it is a cool remix from an album that probably should have done better.
Related: Röyksopp's video for 'Running to the Sea' is simple and perfect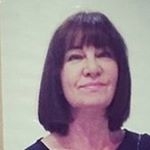 Latest posts by Michelle Topham
(see all)