American singer songwriter Beck's 'Go It Alone' was played on Tell Me Lies last night — Tell Me Lies, Season 1, Episode 6, "And I'm Sorry If I Dissed You".
Beck's 'Go It Alone' is from the singer's ninth studio album Guero, which came out on the Interscope record label in 2005.
The album spawned three singles, and charted on charts in 16 countries. In the United States, Guero hit #2 on the Billboard 200 chart.
It was also certified Gold in the United States, Canada and Japan, and silver in the UK, eventually becoming Beck's best ever selling album.
Beck chose the title Guero for the album as he said, growing up in Los Angeles he was often called "guero" in the mainly Latino area he lived in. Guero is slang for a Caucasian with fair hair and skin.
Listen to Beck's 'Go It Alone' as heard on Tell Me Lies last night on the singer's Guero album, and in the video.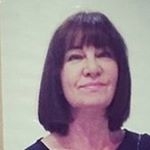 Latest posts by Michelle Topham
(see all)