Listen to Beck's 'Up All Night' from ABC's Deception
The cool Beck song 'Up All Night' was featured on the newest episode of the ABC crime drama Deception — Season 1, Episode 12, "Code Act" this week. (27th May, 2018)
The track was heard as Cameron and the team are at the bar drinking, with Cameron drowning his sorrows after he finds out his father is not who he thought he was.
Beck's 'Up All Night' was released in September last year as a precursor to the eventual album release of his thirteenth studio album Colors. 'Up All Night' is a much more upbeat, poppy song from the alternative rock, art pop guru than we are normally used to, and is so upbeat it was even used in the video game FIFA '17.
Interestingly, it wasn't a huge hit with critics as, while few seemed to have complaints about the track being too pop-oriented, they did have complaints that it was just bland pop. And not really worthy of Beck. Fans, however, felt differently, with most finding 'Up All Night' definitely Beck-worthy.
Listen to Beck's 'Up All Night' as featured on Deception in the official music video for the track below to see if you agree.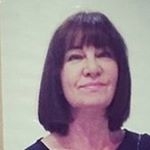 Latest posts by Michelle Topham
(see all)