The English pop group The Bee Gees' 'I Started a Joke' was that fabulous song playing on the first episode of the new AMC comedy drama Lucky Hank this week — Lucky Hank, Season 1, Episode 1, "Pilot".
It was the song that played at the end of the episode as Hank (Bob Odenkirk) parks the car, gets out, and starts jogging with Lily (Mireille Enos).
He then tells her he has been made Department Chair for three more years, and she laughs.
The Bee Gees' 'I Started a Joke' is one of the songs I remember playing over and over again on our new radiogram as a child growing up in the UK.
Probably because most members of my family were big Bee Gees' fans and, at one time, owned every album they released, including the one this track comes from.
'I Started a Joke', which was released as a single in the United States but not in the UK, was a song from the group's fifth studio album Idea. An album that was released in late 1968 on the Polydor record label.
The song charted at #1 in Canada, Australia and New Zealand, and at #6 on the Billboard Hot 100, and went on to become somewhat of a signature song for true Bee Gees fans.
As for The Bee Gees, even though both Maurice Gibb and Robin Gibb died many years ago, and with Barry Gibb as the only surviving brother (member) of the pop group, their music still gets more than 23 million listeners on Spotify alone every month.
Yes, The Bee Gees created some of the best pop music of the last century. Music that continues to draw in fans decades after the musical group is no more.
Listen to The Bee Gees 'I Started a Joke', just a perfectly appropriate song for that scene on Lucky Hank, in the video and on the group's Idea album below, and you will hear why.
Episode 1 of Lucky Hank premieres tomorrow on AMC, while AMC Plus members can watch it beginning today.
The show, by the way, is based on the superb Richard Russo book Straight Man. A novel that has been in my Top 5 Must Reads since its release back in 1997.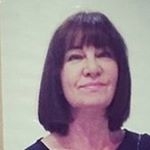 Latest posts by Michelle Topham
(see all)