The Bee Gees' 'Stayin' Alive' is that song playing on the official Bullet Train trailer throughout all that amazing (and pretty funny) action as Ladybug is getting on the train, and as the train begins its journey.
A Japanese version of the song is also sung at the beginning of the film.
'Stayin' Alive' first came to international superhit status when it was heard on the soundtrack of the hit movie Saturday Night Fever starring John Travolta back in 1977.
A movie I saw three times when it came out, as did just about everyone else, when it became a social phenomena.
'Stayin' Alive' was released as the second single from the film's soundtrack, and immediately shot to #1 on the Billboard Hot 100, as well as to #1 on the Cash Box chart, and Record World chart in the U.S.
It also charted at #1 in Mexico, Australia, Canada, Ireland, South Africa, New Zealand and the Netherlands.
The song went on to be certified Platinum or Gold in seven countries, including the U.S. and the United Kingdom, and to help catapult the Bee Gees to superstardom, after they earned five Grammy Awards for the Saturday Night Fever soundtrack.
'Stayin' Alive' then became one of the British group's signature songs.
The Bee Gees, aka brothers Barry, Robin and Maurice Gibb performed together for decades afterwards until 2003, when Maurice died suddenly of a heart attack at the age of just 53, while awaiting emergency surgery for a strangulated intestine.
After Robin died in 2012 at 62, Barry was left as the only remaining brother. He is now a solo performer, as well as a prolific and extremely successful songwriter.
Listen to the Bee Gees' 'Stayin' Alive' from the Bullet Train soundtrack in the song's official music video, and on the Saturday Night Fever soundtrack below.
The movie, which stars Brad Pitt, Sandra Bullock and Bad Bunny, is now playing in theaters around the U.S. and the world.
More info: Bullet Train official website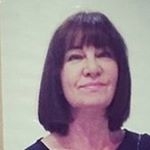 Latest posts by Michelle Topham
(see all)