Season 3 of Ted Lasso is back and, like Season 2, so far it is a big disappointment. (How is it a comedy drama, when there wasn't one laugh in its first episode?)
One thing the football-themed show didn't disappoint in, though, was in a couple of songs featured on its soundtrack.
Including that killer R& B track that played over the ending credits of Ted Lasso, Season 3, Episode 1, "Smells Like Mean Spirit".
That track, of course, was Beyoncé's 'Ring the Alarm', a song that was released by the American superstar way back in 2006 as the second single from her sophomore studio album B'Day.
While the song wasn't particularly liked by some critics, that didn't stop 'Ring the Alarm' from hitting #1 on the Dance Club Songs chart, #3 on the Hot R&B/Hip Hop Songs chart, and #11 on the Billboard Hot 100.
The song went on to also chart in Japan, Canada and Sweden, and was certitifed Platinum in the U.S., as well as nominated for a Best Female R&B Vocal Performance Grammy Award.
Proving that most of the time it doesn't really matter what critics think, as it is the general public that makes or breaks a song, and that brings it to the attention of the Grammy Awards committee.
Listen to Beyoncé's 'Ring the Alarm' as heard on the latest season of Ted Lasso in the track's music video, and on the Spotify player.
Season 3 of Ted Lasso is now streaming on Apple TV+ but, honestly, I can't say I would recommend it.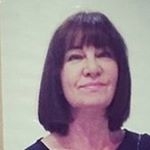 Latest posts by Michelle Topham
(see all)