While Beyries might be the name of a commune in France, it is also the professional name of Canadian folk pop singer and songwriter Amélie Beyries, whose song 'To Love Somebody' was played on the newest episode of Grey's Anatomy this week — Grey's Anatomy, Season 17, Episode 8, "It's All Too Much".
The song was heard as Levi is talking to Bailey, and as DeLuca's memorial starts.
Advertising
Beyries' 'To Love Somebody' is from the indie singer's recently released four-track EP of the same name, which arrived in early 2021 via the singer's exclusive license to Bonsound.
It is a cover of the 1967 Bee Gees' song that became such an enormous hit for the British now-iconic pop trio.
The track is piano-driven, calm, quiet and touching. Beyries' voice on her version of the song is rich, sweet and quite beautiful.
Beyries herself is from Montreal and released her debut studio album in 2017. Her second album arrived late last year.
Although she is a Francophone, the singer writes and releases almost all of her songs in English.
Advertising
Listen to Beyries' 'To Love Somebody' in the audio video and on her new EP below.
Grey's Anatomy is airing on ABC.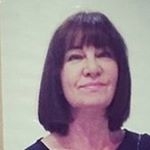 Latest posts by Michelle Topham
(see all)