Listen to Big Black Delta's 'Huggin and Kissin' from 'The Sinner'
Listen to Big Black Delta's 'Huggin and Kissin' from 'The Sinner'
Big Black Delta's 'Huggin and Kissin' ended up on the soundtrack of the latest episode of  the USA network series The Sinner this week — Season 1, Episode 7, "Part VII".
The song was heard during the scene when Cora finally remembers the night in question.
As for Big Black Delta, it is the latest music project of rock band Mellowdrone's vocalist and bassist Jonathan Bates. A project Bates kicked off after he got tired of dealing with how difficult it can sometimes be to be in a band, and collaborating with a group of people sometimes wanting something different than everyone else.
With Big Black Delta, Jonathan Bates was able to put together music of his own taste. Music he mainly produced on a laptop.
'Huggin and Kissin' is from Big Black Delta's self-titled debut album, which was released in 2013. An album partially inspired by the soundtracks of the movies Solaris and Blade Runner (and can't you hear those futuristic sounds in 'Huggin and Kissin'?)
Listen to Big Black Delta's 'Huggin and Kissin' in the official video below, and check out that gorgeous animation.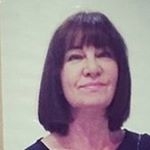 Latest posts by Michelle Topham
(see all)