Bikini Kill's Rebel Girl is the best women's empowerment song
While I won't be watching the new Netflix series Girlboss (because I have no time for rude, narcissistic, abusive women), I have to admit the music chosen for the show is stellar. Take the punk rock band Bikini Kill's Rebel Girl from the Girlboss soundtrack, for instance.
A song that was played when Sophia buys the vintage jacket that sets her on the path to establishing the fashion brand Nasty Gal (now bankrupt), and then walks the streets of San Francisco carrying it.
Because Bikini Kill's Rebel Girl is a classic women's empowerment song, and is credited with being one of the things that started the riot grrrl movement of the 1990s.
And the song, and the movement, do everything Girlboss does not — they actually promote strong, independent, fierce women who care about society and want to do everything they can to make it better. For women, and for men as well.
Listen to Bikini Kill's Rebel Girl in the video below. Then watch The Julie Ruin perform the song live at Riot Fest in Chicago last year in the video below that.
The Julie Ruin are what became of two of the members of Bikini Kill (Kathleen Hanna and Kathi Wilcox) after the band disbanded.
And, if you like this song from the Girlboss TV show, listen to another track featured in the first episode of the show — Suzi Quatro's The Wild One — it's another great song for strong, empowered women.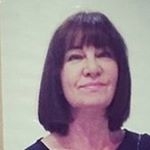 Latest posts by Michelle Topham
(see all)