Billie Eilish's 'Bad Guy' was featured on the CBS crime drama series FBI last night — Season 1, Episode 22, "Closure" (May 14th, 2019). The pop trap track was played during the opening scene.
Like all other Billie Eilish songs, 'Bad Guy' was written by Eilish and her brother Finneas O'Connell. It is from the 17-year old singer songwriter's debut studio electro pop/trap album When We All Fall Asleep, Where Do We Go?. 
Released at the end of March, not only did it have critic's raving at the singer songwriter's vocals and song-writing abilities, the album also debuted in the number one spot on the Billboard 200 chart. At least half of the reason for that was album sales. The rest was a huge number of plays on services like Deezer and Spotify.
The album then went on to hit the top spot in 15 other countries, including the United Kingdom, Austria, New Zealand, Switzerland and Australia.
'Bad Guy' was the fifth single from the album, and made its debut in the top spot on the charts in Australia, Canada, New Zealand, and Norway.
Eilish's When We All Fall Asleep tour is currently in full swing,  and is pretty massive in its reach.
Concerts will be held in the United States, Canada, England, Denmark, Sweden, Austria, the Netherlands, Germany, Belgium, the Czech Republic, Switzerland, Russia, Ireland, Italy, Spain,  and Portugal. She has already played dates in Australia and New Zealand.
The concert will end its run with multiple performances at Zilker Park in Austin, Texas on October 4th to the 13th. Unless she releases more dates before then, of course.
Listen to Billie Eilish's 'Bad Guy' in her official music video below. And, of course, hear her entire album When We All Fall Asleep, Where Do We Go? in the Spotify widget below. It is superb.
Related Reading:  The cool animated music video for Billie Eilish's 'You Should See Me in a Crown' took more than 8 months to create — watch it here!
Billie Eilish's 'Bury a Friend' live on Jimmy Kimmel was sodark and creepy — and so cool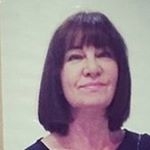 Latest posts by Michelle Topham
(see all)