There were several superb songs played on the soundtrack of this week's episode of the Apple Original drama Liaison last night — Liaison, Season 1, Episode 5, "Family Album" — including the fabulous Billie Eilish's 'Copycat'.
That song showed up on Liaison at the end of the episode as we see the group in the inflatable boat heading towards the shore, and as they all climb out and walk up the beach.
It continues playing as the camera pans over the coast line, and then over the end credits.
Billie Eilish's 'Copycat' came out in July, 2017 as the fourth single from her debut EP Don't Smile at Me.
After its release, Eilish has said she wrote the song after being in a situation where someone a girl knew was always copying almost everything she did, and it just became annoying.
While not a huge hit like most of the songs Eilish releases nowadays, because the track did come out early in the American singer's career, 'Copycat' did chart at #100 in Canada on the Canadian Hot 100, and on two charts in the U.S.
The song's best American showing was at #12 on the Bubbling Under Hot 100 Singles chart.
Listen to Billie Eilish's 'Copycat' as heard over the final scenes of Liaison on her Don't Smile at Me EP, and in the video.
Even if not a big hit for her at the time, it still has hundreds of millions of plays on YouTube and on major streaming platforms.
As for the first season of Liaison, which is well worth a watch, the British-French thriller is now streaming on Apple TV+.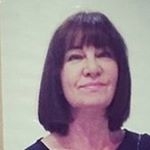 Latest posts by Michelle Topham
(see all)