One of American jazz singer Billie Holiday's most iconic songs 'God Bless the Child' was one of the tracks featured on the soundtrack of Truth Be Told this week — Truth Be Told, Season 3, Episode 9, "Only Little Secrets".
The song was heard during Poppy's podcast.
Advertising
Billie Holiday's 'God Bless the Child' was written by the singer along with her songwriting partner Arthur Herzog Jr.
It was recorded in 1941 and released in 1942, and went on to become one of Holiday's most popular and most recognized songs.
In later years, the singer said she wrote the song after having an argument with her mother and using one of the lines in the song while responding to her.
At the time, Holiday had asked her mother for a financial loan, but her mother refused to give her one. Something that angered Billie Holiday, as she had been giving money to her mother for years prior to her request.
In response to that refusal, she shouted "God bless the child that's got his own", which went on to kick off the idea of the track.
Advertising
Along with its initial 1941 recording, Holiday recorded the song two more times — once in early 1950, and once in 1956, both with two different orchestras.
Listen to Billie Holiday's 'God Bless the Child', as played on this week's episode of Truth Be Told, on Holiday's album The Lady Sings and in the video.
Holiday herself sadly died at the age of just 44 in 1959 from cirrhosis of the liver.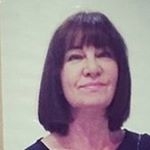 Latest posts by Michelle Topham
(see all)