English rock singer songwriter and actor Billy Idol's 'Blue Highway' was one of three superb tracks that showed up on the new episode of American Horror Story last night — American Horror Story, Season 9, Episode 5, "Red Dawn" (which aired on October 16th, 2019).
It is the second Billy Idol song to show up on this season of the horror series, as 'Rebel Yell' was also featured in the fourth episode of the hit show.
Idol's 'Blue Highway' is from the iconic singer's second studio album Rebel Yell, which was released in November, 1983.
And, while 'Blue Highway' was not released as a single from the album, four other tracks eventually were.
They resulted in making Rebel Yell a huge commercial success for Idol, causing the album to chart in 11 countries. Including at the number 2 spot in both Germany and New Zealand.
Idol also became a big hit on MTV at the time, as videos were released for each of the four single.
Since then, Rebel Yell has been certified 5 x Platinum in Canada, 2 x Platinum in the United States and Silver in the United Kingdom.
The 1999 expanded edition of Rebel Yell also included the original demo version of 'Blue Highway'.
Listen to Billy Idol's 'Blue Highway' in the video below.
You can also hear Rebel Yell in full in the Spotify widget below that.
Related reading: Rose Royce's 'Love Don't Live Here Anymore' is another cool track from American Horror Story, Season 9, Episode 5 — listen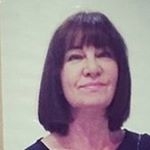 Latest posts by Michelle Topham
(see all)