You might not have been listening to punk rock/glam rock music when Billy Idol's 'Flesh for Fantasy' was first released, but I definitely was. That's why, when I heard that gorgeous guitar-laden track played on the latest episode of Pose last night — Pose, Season 2, Episode 7, "Blow" — you can guarantee I was thrilled.
The song was heard on the hit FX series as Elektra takes Lulu to her BDSM client, introduces her as Mistress Lucinda, and says she is a gift for him.
Billy Idol's 'Flesh for Fantasy' was released way back in 1983 on the British singer songwriter's sophomore studio album Rebel Yell as his third single.
At the alternative rock radio station I worked at as a DJ at the time, 'Flesh for Fantasy' was one of our most-requested songs.
In fact, I well remember playing it as loud as hell during the overnight shift, when I was on-air by myself, and dancing around the deserted station to it between breaks.
Because it had that superb Steve Stevens-played guitar you could 'air guitar' to, a driving beat, and a cool chorus.
'Flesh for Fantasy' was a commercial success for Idol as well. It charted in six countries, including the UK, the U.S. and Canada, and made it to the number 5 spot in New Zealand.
With hit songs like 'Eyes Without a Face' and the album's superb title track Rebel Yell, the album was also a commercial success in the United States, as well as charting high in 7 other countries.
It was eventually certified Platinum in Canada, 2x Platinum in the U.S., and Silver in the UK.
Listen to Billy Idol's 'Flesh for Fantasy' and watch the track's not as dated as you might expect official music video below.
The album Rebel Yell is also well worth a listen to, as it has definitely held up with age. You can do that in the Spotify widget below that.
Related reading: There is more about a slew of other tracks from Pose on Leo Sigh here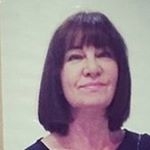 Latest posts by Michelle Topham
(see all)