English punk rock, glam rock singer songwriter Billy Idol's 'White Wedding Part 1' was used on the soundtrack of the drama 9-1-1 last night — 9-1-1, Season 4, Episode 13, "Suspicion" — which aired on May 17th, 2021.
The song was played as Bethany is stressed, and loses it with her mother and bridesmaids.
Idol's 'White Wedding Part 1' is the second single from the punk rocker's self-titled debut studio album.
Released in October, 1982, the song became one of the tracks Billy Idol is most known for, becoming a big hit in the U.S., the United Kingdom, Australia, Canada and New Zealand.
The track gained its highest chart placing at #1 in Canada.
'White Wedding Part 1' has also been an enormous success story for Idol when it comes to songs being licensed for TV shows and movies.
Along with 9-1-1, the track has been featured in a huge number of TV shows.
They include everything from Against The Wall, Everybody Hates Chris, White Gold, The Simpsons and My Name is Earl, to American Horror Story, Skins (UK), The Goldbergs, Wicked City and Republic of Doyle, along with (of course!) the movie The Wedding Singer.
Listen to Billy Idol's 'White Wedding Part 1' as played on 9-1-1 last night in the song's music video.
The video has Idol at a gothic wedding interspersed with the artist singing and playing his guitar, while backed by black latex clad dancers.
The bride in the video was his then-girlfriend, dancer and singer Perri Lister.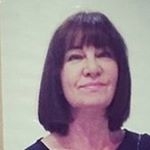 Latest posts by Michelle Topham
(see all)