Do you get the feeling the Music Supervisors of the Prime Video series The Boys are massive Billy Joel fans?
After all, Billy Joel's 'Only the Good Die Young' from last night's The Boys finale — The Boys, Season 2, Episode 8, "That I Know"– is at least the third or fourth Joel song featured in this season of the hit superhero series.
'Only the Good Die Young' was played last night as Anna and Hughie were in the car talking, and then continued playing a minute or two later.
Billy Joel's 'Only the Good Die Young' is a now-classic track from the singer's 1977 fifth studio album The Stranger.
The track was the third single released from that album, and became a hit for the American rock singer after the Catholic Church tried to get the song banned due to the lyrics being about a boy trying to have sex with a Catholic girl.
As Joel said later, what the Church forgot to realize, however, was while he was begging and pleading for Virginia to "come out, come out", he didn't get anywhere and the girl still kept her virginity.
Since then, it has become one of Joel's most popular songs and one critics have called his 'catchiest'.
Listen to Billy Joel's 'Only the Good Die Young' from The Boys finale.
And if you are worried, with last night's finale, The Boys is now over — don't be. The show is such a huge hit with both critics and viewers, Amazon already renewed it for a third season months ago.
They're even creating a spin-off series too. Yay!
Meanwhile, if you haven't seen all episodes of The Boys, Season 2, they are now all available for streaming on Amazon's Prime Video.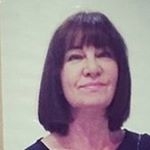 Latest posts by Michelle Topham
(see all)